NSMA Names Terry, Lewis as 2023 Big House Gaines Award Winners
04.20.2023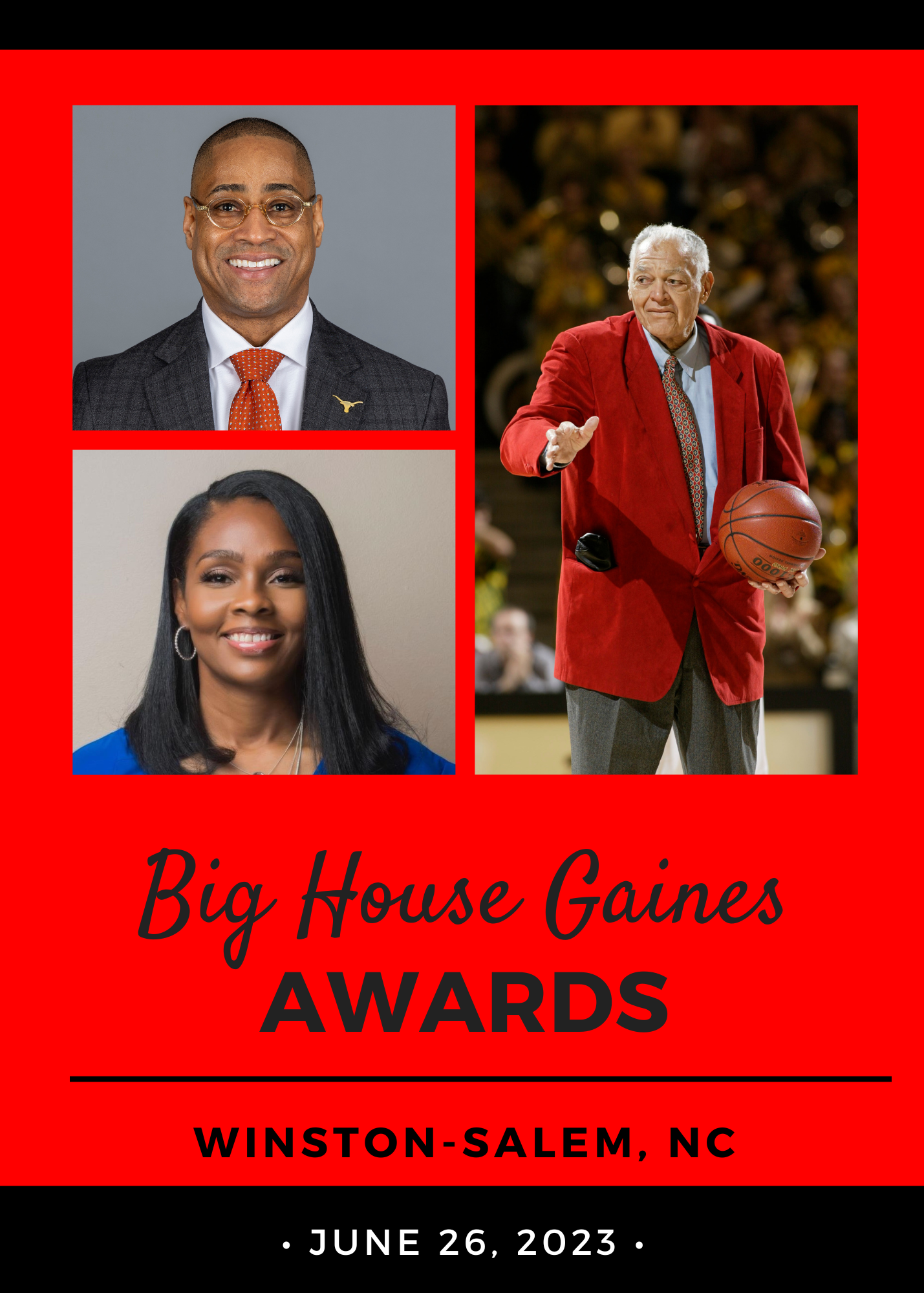 Rodney Terry, the men's head coach at the University of Texas, and Tynesha Lewis, the women's head coach at Elizabeth City State University (NC) have been named the Clarence "Big House" Gaines College Basketball Coaches of the Year by the National Sports Media Association.
Terry, the Division 1 winner of the Gaines Award, began the 2022-23 season as the Longhorns' associate head coach before becoming the acting head coach on December 12 and interim head coach on January 5. Under those challenging circumstances, Terry led the Longhorns to a 22-8 record that included the Big 12 Tournament championship and three wins in the NCAA Tournament that landed them in the Elite Eight.
Lewis, the Division 2 winner, led the Vikings to a 20-11 record, the team's first Central Intercollegiate Athletic Association (CIAA) Tournament championship, and the school's first berth in the NCAA Tournament, all in her second season as ECSU head coach.
The Gaines Awards will be presented during the NSMA's 63rd awards banquet on June 26, 2023, in Winston-Salem, North Carolina.
Born in Angleton, Texas, Terry served as a high school head coach in his home state, as well as an assistant coach at several colleges, before spending seven seasons as head coach at Fresno State and three seasons as head coach at UTEP. He returned to the Longhorns as associate head coach for the 2021-22 season. Terry graduated from St. Edward's University in 1990, where he was a three-year starter at point guard.
Lewis is a Macclesfield, N.C. native, who earned two bachelor's degrees while a four-time All-ACC player and graduate assistant coach at North Carolina State. After a six-year stint in the WNBA, she continued her coaching career as an assistant at Illinois State and North Carolina Central. Along the way, Lewis also earned two master's degrees.
ABOUT THE CLARENCE "BIG HOUSE" GAINES AWARDS
The Clarence "Big House" Gaines College Basketball Coach of the Year Awards are presented to the head coach in NCAA Divisions 1 and 2, who may not earn recognition from mainstream outlets. An NSMA committee votes on the awards at the conclusion of the NCAA men's and women's tournaments.
Gaines was the head basketball coach at Winston-Salem (NC) State University for 47 seasons. His teams won 828 games, including the 1967 NCAA Division II National Championship. That team was led by Earl "The Pearl" Monroe, who went on to an NBA Hall of Fame career. Among other notable players Gaines coached were Cleo Hill, the first NBA first-round draft choice from a historically Black college or university, and sports media personality Stephen A. Smith. A former president of the National Association of Basketball Coaches (NABC), Gaines was elected to the Basketball Hall of Fame in 1982. He died in 2005.
###
&nbsp « Back