NSMA Statement on Passing of Woody Durham
03.07.2018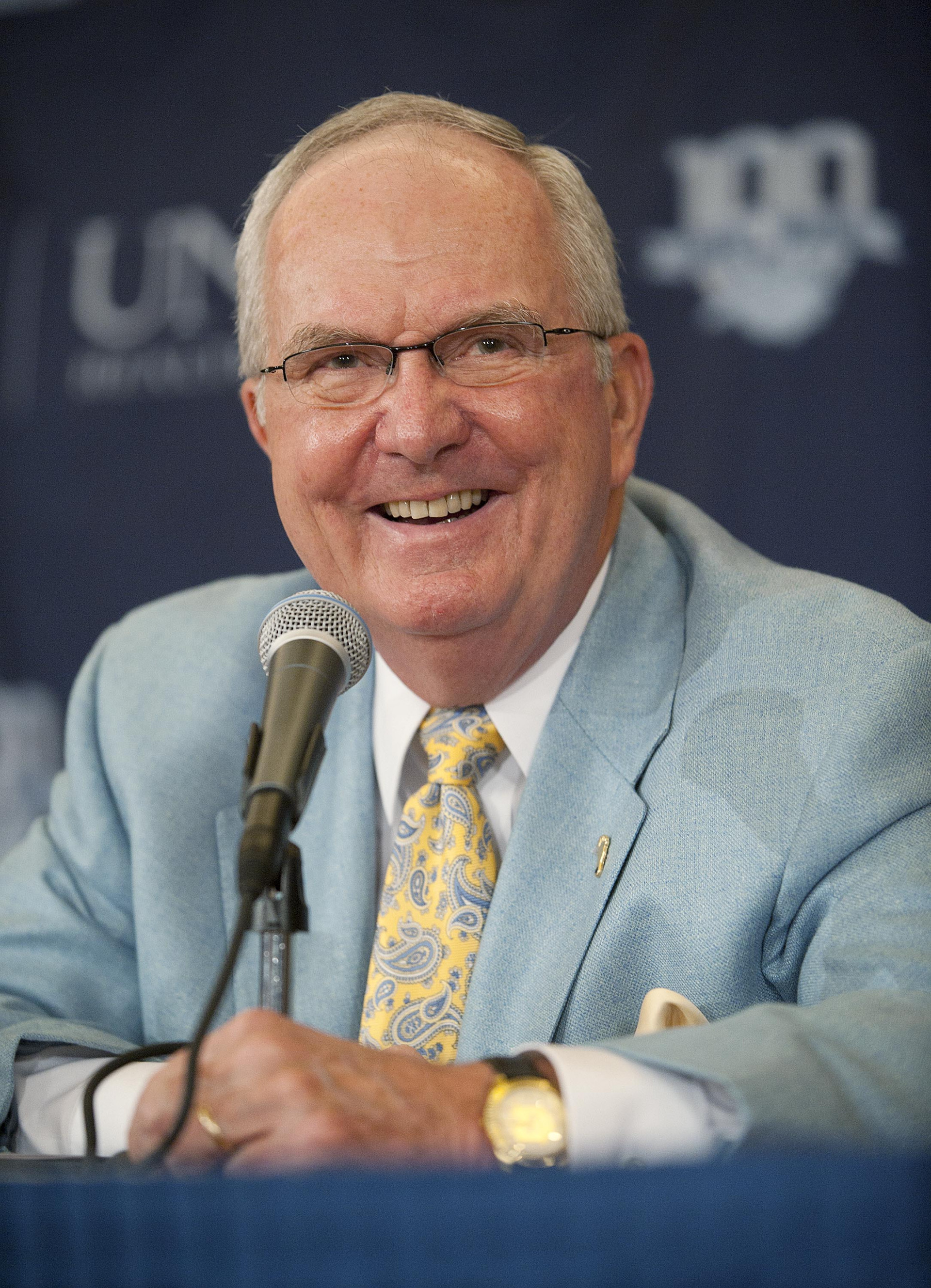 For Immediate Release
BROOKLYN, NEW YORK (March 7, 2018) – Woody Durham, who will be inducted into the National Sports Media Association Hall of Fame in June, passed away early this morning at the age of 76 at his Chapel Hill, North Carolina home, according to the Durham family. Durham was diagnosed with Primary Progressive Aphasia in January of 2016, a degenerative brain disease which took away his ability to speak.
"Over 40 years as the primary play-by-play announcer for University of North Carolina football and basketball, Woody Durham was one of those iconic voices that an entire state and fan base grew up with," said NSMA executive director Dave Goren. "His voice alone inspired passion among both Tar Heel fans and those of their opponents, and his preparation for games and his dedication to his craft were legendary within the industry."
Durham was due to be honored with the Bob Bradley Award for spirit and courage during tonight's North Carolina-Syracuse game in the Atlantic Coast Conference tournament. His son, Wes, who will broadcast the game for ACC television partner Raycom, will accept the honor on his father's behalf.
Goren said, "Woody Durham is as deserving as anyone of the accolades he has received and will continue to receive. I have come to know his sons Wes and Taylor, both fine announcers in their own right, very well. My heartfelt condolences go out to both of them, as well as Woody's wife Jean.I only wish that Woody could have been there on June 25th for his induction."
-30-
&nbsp « Back