NSMA to Move in November
07.30.2019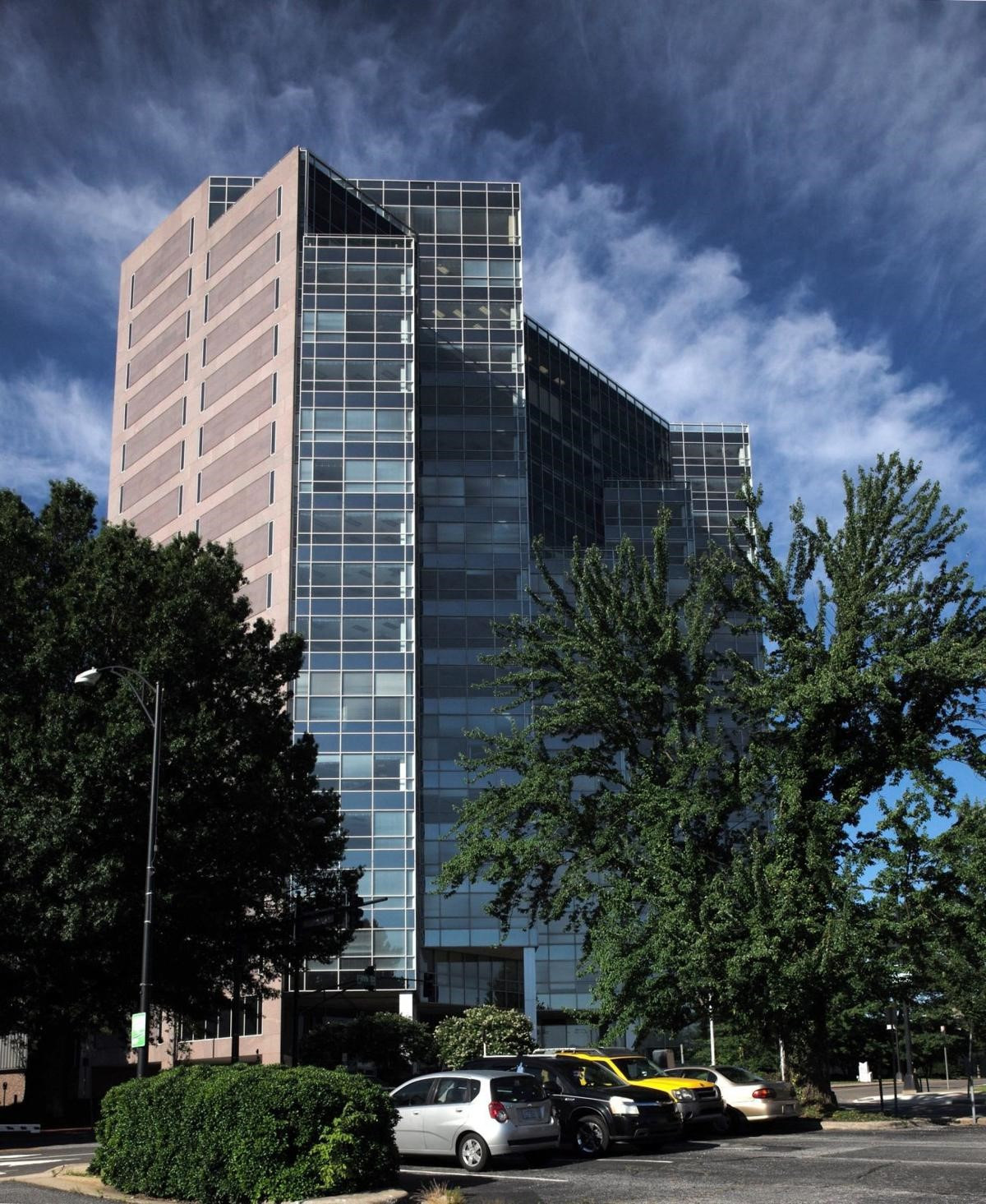 Flywheel Co-working, site of the National Sports Media Association headquarters, announced recently that it will move from its current location at the Center for Design Innovation in early November. And thus, the NSMA will have a new home in three months.
Flywheel will move to a downtown Winston-Salem, NC location, 500 West Fifth pictured at right), a 21-story, 330-foot tall building that is the former home of GMAC Insurance. Flywheel will have the eighth floor of the building that is co-owned by local auto dealer and NSMA supporter Don Flow and developer Grubb Properties of Charlotte.
Soon after the Flywheel announcement, Teall Capital Partners announced it was moving its headquarters into 500 West Fifth and will occupy the 12th floor. Teall's CEO is Ben Sutton, who was honored by the NSMA with the Roone Arledge Award for Innovation in June.
&nbsp « Back