NSMA U of South Carolina Student Chapter Hosts First Event of School Year
09.20.2019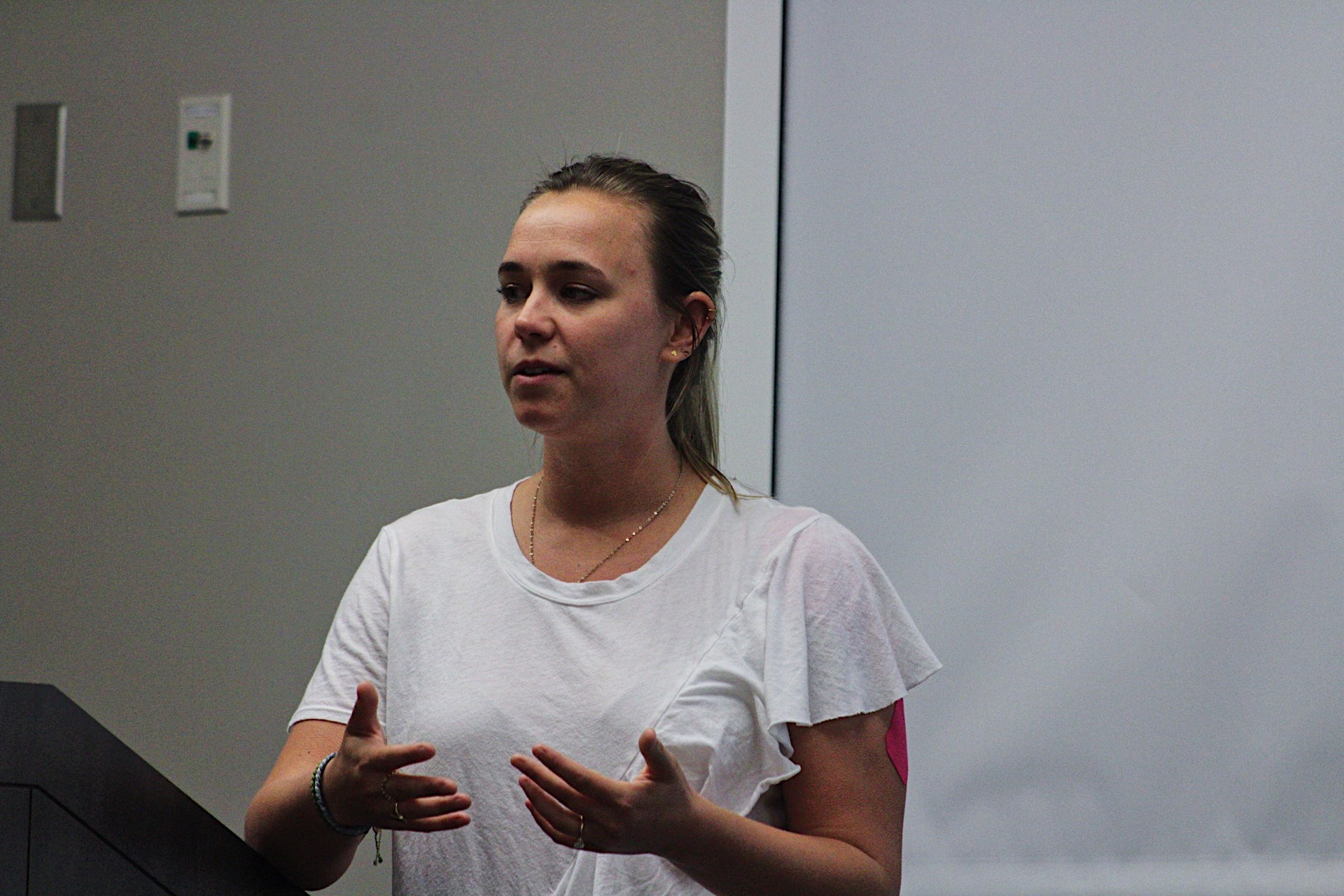 By: Summer Huechtker
If you asked Sally Mobley when she was heading into college what she wanted to be, she probably would have said she wanted to be the next Erin Andrews. This then transitioned into being someone behind the camera.
While she bounced around ideas, one thing she never imagined she would be doing is running social media for her favorite childhood team, the South Carolina Gamecocks.
This may be because before a few years ago, this profession did not even exist.
Mobley's official title is Manager of Athletics Social Media for the University of South Carolina.
She plans out what and when each athletic team should post on their social media outlets. She does so by communicating with Sports Information Directors, the production and creative video teams, graphic designers, and coaches.
During games, she live tweets scoring plays, as well as big offensive and defensive plays.
She says what makes running the official athletic pages unique is that she gets to share additional entertainment elements as well, which give fans the feeling that they are actually there.
More about Sally Mobley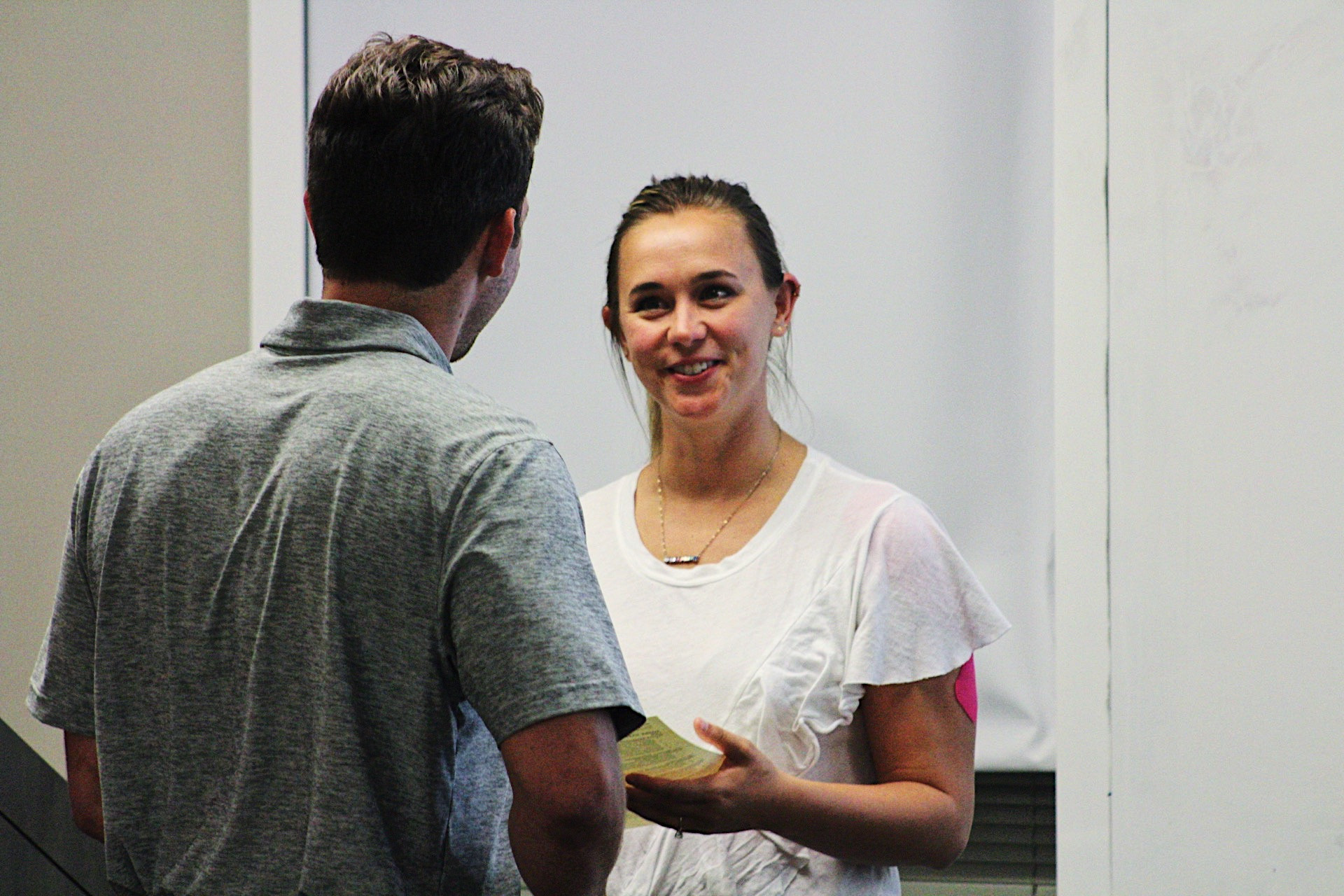 Mobley got her bachelor's degree in English from Wofford College, and a masters in Mass Communication/Media Studies from the University of South Carolina.
Mobley advises college students to get involved with internships and shadow experiences as soon as possible.
While at Wofford, Mobley interned with the development office of the Terriers athletic department.
She then had the opportunity to intern with the Carolina Panthers training camp at Wofford College. While passing out stat sheets and doing other tasks for the staff, Mobley says the moments in between are what inspired her to continue working in sports.
Mobley watched first-hand the moment Cam Newton opened his first NFL paycheck and the excitement on his face.
"That was such an eye opening experience," Mobley said.
After college she had the opportunity to intern at Super Bowl XLVII in New Orleans, which she says is still the most beneficial experience of her career.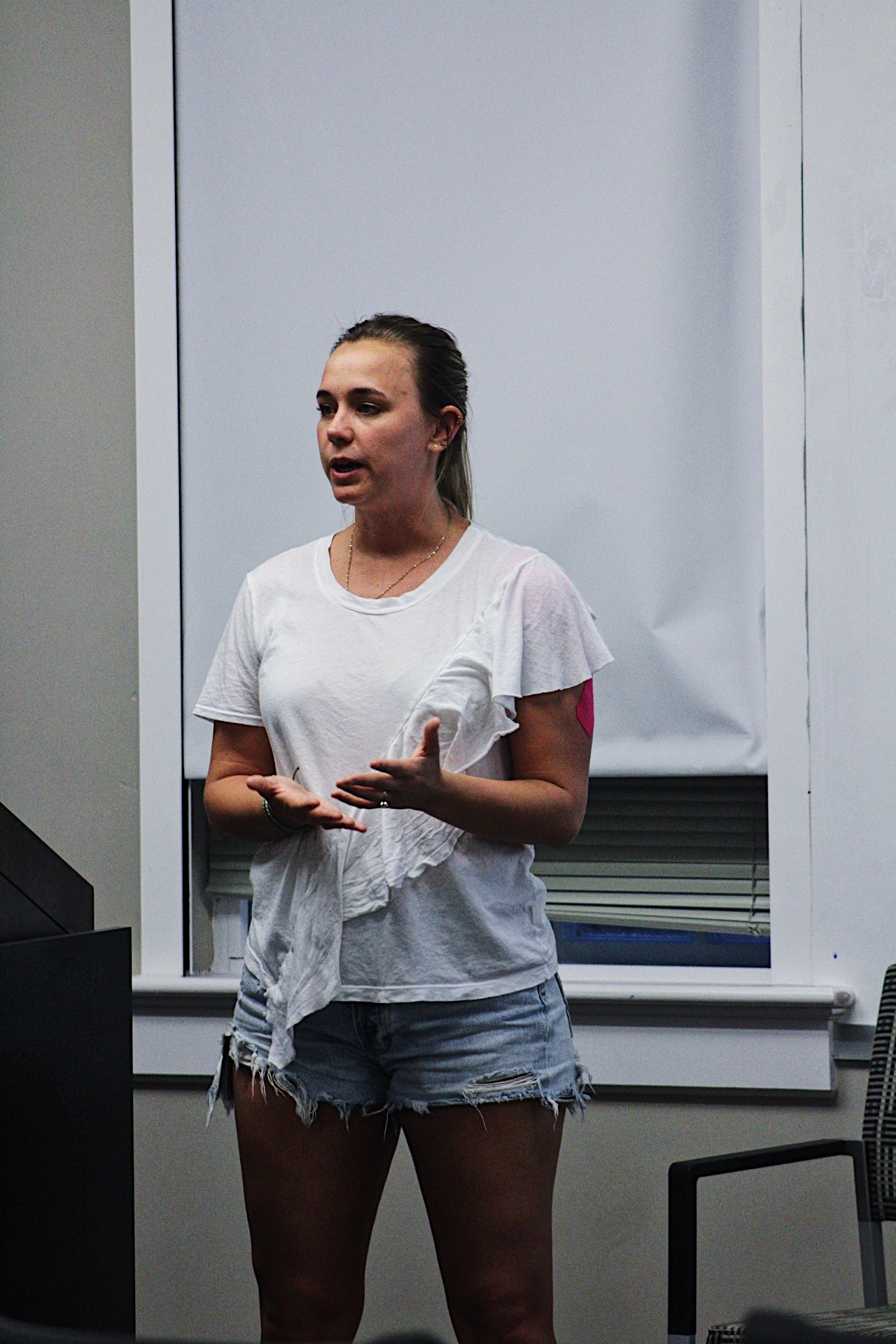 She then enrolled in AmeriCorps working for their communications department before coming to the University of South Carolina for her masters.
This opportunity helped her really grasp communications efforts in a new light, and allowed her to become much more grounded and well-rounded.
She says the variety of experiences she had helped her bring different values to the table when applying for jobs.
Now, whether she is preparing content to highlight a Gamecock who just won a national title in tennis, shooting Gamecock Walk as fans welcome the football team on game day, or planning with her interns which moments of a game to highlight on social media, Mobley says she loves sharing these moments with the Gamecock fan base.
&nbsp « Back