NSMA/AIPS Member Tells Story of FIBA Women's World Cup, as Team USA's Official Photog
10.04.2018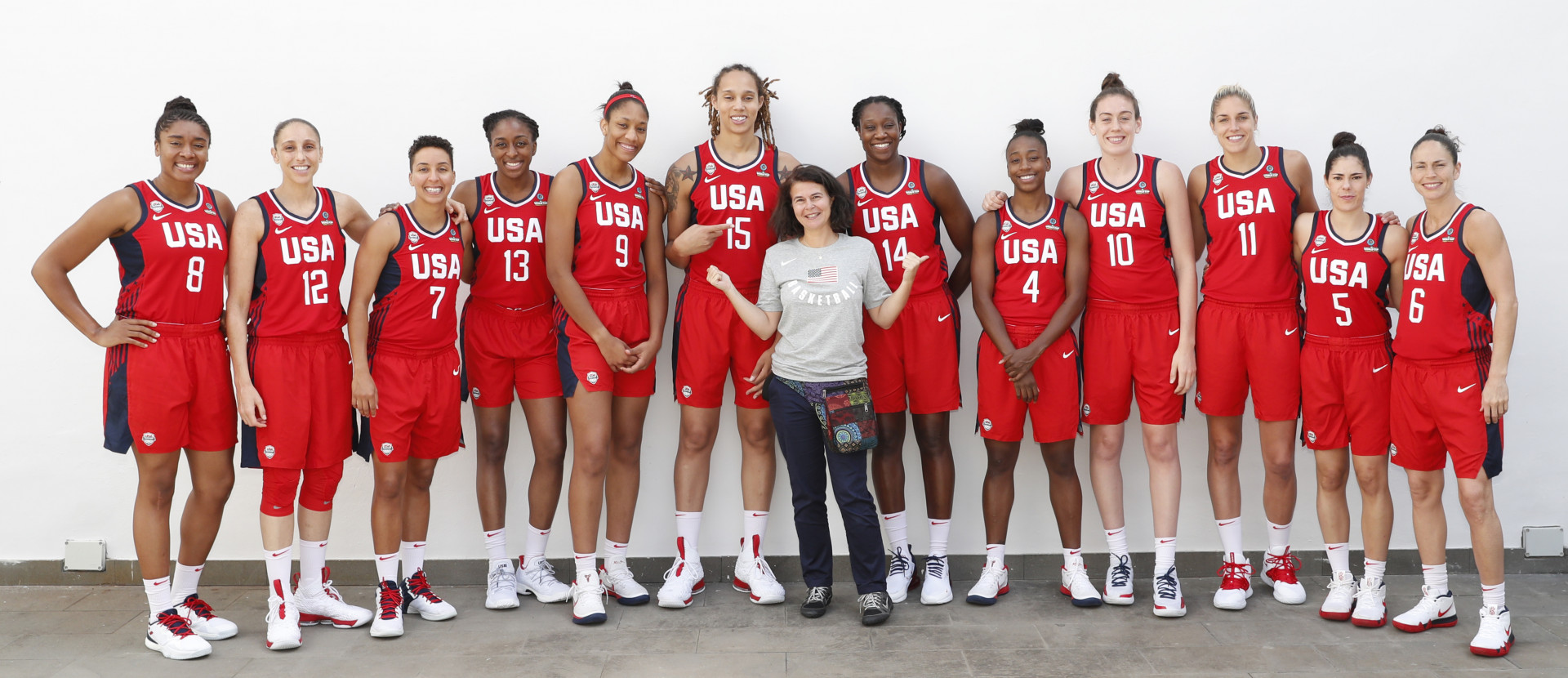 This is it. The World Cup 2018 is over and USA Basketball Women are Champions. What a journey it was for me ! When I asked the NBA, if I could be of any help during the FIBA Women's Basketball World Cup, I had no idea they would pick me as the official photographer of such an incredible team for 15 days. I can't tell how excited and honored I was when I received the news !

Andrew D. Bernstein and the NBA gave me my chance 20 years ago, and I got to work for the best league in the world since. To this day, they changed my life. I had a dream. Being a woman and coming from France was never a problem to them, they still gave me the opportunity to realize my dream or should I say my American dream. I worked very hard, I still do, even from France, I managed to stay in the loop. I want to add that I was lucky to work under the wing of the very best, to learn so much from him. What a pleasure to see his talent so well recognized by his nomination to the NBA Hall of Fame ! Congratulations Andy !
Back to USA Women Basketball : here I was, with an unbelievable group, Sue Bird, White Mamba (Diana Taurasi), Stewy (Breanna Stewart), Brittney Griner, Tina Charles, …, and another Hall of Famer Dawn Staley ! I gave them my very best, trying to give back in pictures the honor and trust I received. The journey started in Antibes, France, with the last 3 preparation games before the World Cup against Canada, Senegal and France. Then, I flew to Tenerife and started right away to cover the USA team during the World Cup, games, practices, a bus ride, taping and locker room with the team, and… the official team picture ! Yes, the team picture ! Not too many people know that, but the USAB team is usually finalized just a few days before a big competition starts. People think the USAB has it easy but the team has to get to know how to play with each other while competing. A lot of players come out of their WNBA season and fly right away to join the National team and like Diana Taurasi said after winning the gold medal "It's physically AND mentally tough. When you talk about playing three games in three nights, you just don't do that anymore as a pro. This is the only tournament that challenges you in that way."
All of them are so dedicated to the USA team, even after so many years of being on top, they still thrive on being the best. It always amazes me to see Diana Taurasi with such energy and motivation that you can feel that electricity coming through you also ! They are hard workers : Brittney Griner didn't brake her tooth biting on the gold medal but by playing really hard in Antibes, and Dawn Staley became the first person in FIBA Women's World Cup history to win a gold medal as a player, assistant coach and head coach.  Don't let me start on Sue Bird and Taurasi USAB history, it's just too impressive. So impressive, that after shooting the team picture, I almost bowed when the girls let me take a picture with them. Shooting that kind of team, you also have to get your own A game on. They give you such actions, emotions, and everything quite fast, that you really need to be focused and be ready for anything. It is very challenging, even more than shooting men's basketball or any other sports. Also, maybe because women's basketball is beautiful to watch, I wanted to transcribe the best I could in picture. Isiah Thomas said it best in his article "if you know, you know" in the Player's Tribune, "You'll be surprised by the heights they can reach" and his "shout out to some dude on Twitter right now who probably thinks he could last three minutes against Diana Taurasi in a game of one-on-one".
Anyhow, it was an incredible championship that ended in an exceptional final game, the two coaches were women and former players ! Now, that I'm almost back home in Paris, France, I will cherish all those images that came out of that golden experience.
--Catherine Steenkeste
&nbsp « Back