Panthers Coach Rivera Visits South Carolina Student Chapter
04.11.2019
By: Summer Huechtker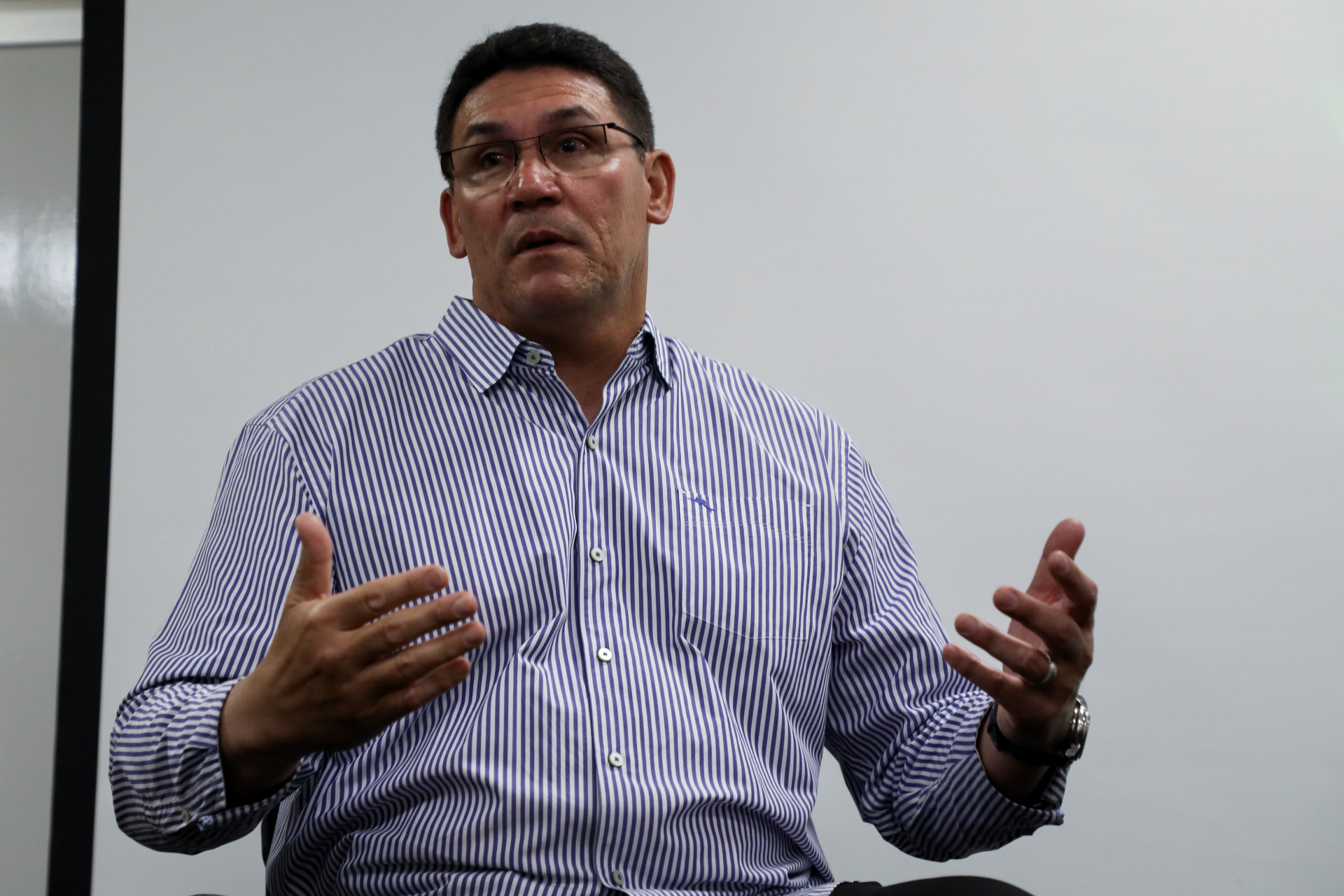 "We're the Carolina Panthers -- one team, two states," said Panthers Head Coach Ron Rivera on Wednesday.
A big topic in sports media, especially in the Carolina's right now, is the Carolina Panthers efforts to be more integral across both North and South Carolina.
However, he barely talked about the Panthers new efforts. Instead, he devoted his time to answering questions from students pursuing careers in sports journalism at the University of South Carolina's National Sports Media Association meeting.
Rivera was able to share personal stories of being in sports media, not only because of how often he speaks with them now, but also because after he retired from the NFL, he first worked in broadcasting.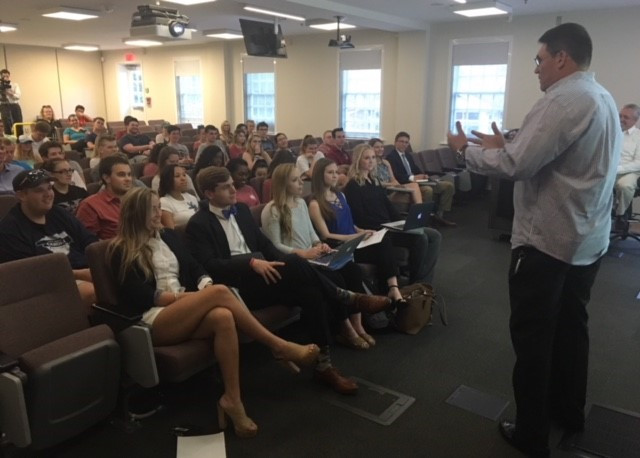 He did anything from in-game interviews, pre-game and post-game shows, color commentating, and feature stories for radio and television stations.
Before then, Rivera actually got his broadcasting start while still playing. He shared a story from when he was playing for the Chicago Bears and heard a local radio station talking about a situation going on with the Bears that was not true.
So, Rivera called in and corrected them. At first, he said they did not believe it was him, but once he proved it was him, they were shocked. This ended up becoming a regular thing, where Rivera would call in once a week for a few minutes and talk on the radio about the latest game.
"If you can't fight the bull, write about it," said Rivera.
He said that was the mindset he had when he retired from playing the game. He thought broadcasting was a way to stay connected with football. However, he ended up finding a way to stay involved with the game directly.
"I really truly missed the game that much, if I couldn't play it, I wanted to coach it," he said.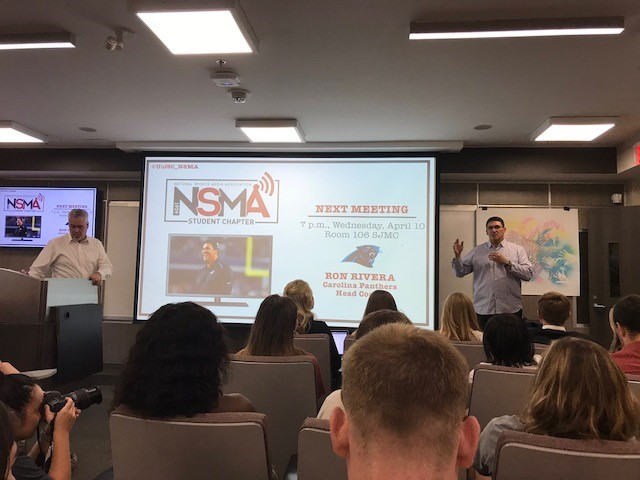 Rivera is now able to handle and address the media in a different light because of his experiences in their shoes.
He said when interviewing athletes or coaches, it is all about the approach.
Rivera shared that the interviews he appreciates the most are those when reporters simply have a normal conversation with him. He added that this helps in establishing trust between coaches and journalists. He likes to be able to carry a conversation with them, even when he is not being recorded.
He talked about conversational interviews and how they allow for more questions to develop. He said when journalists listen to what is said and follow up based on responses, the interviews are often much more detailed and interesting.
"Less is more sometimes," he said.Rivera went on to offer more advice for future journalists. He told students to not feel obligated to prove what they know when asking a question, because often time in doing so, they answer the question themselves.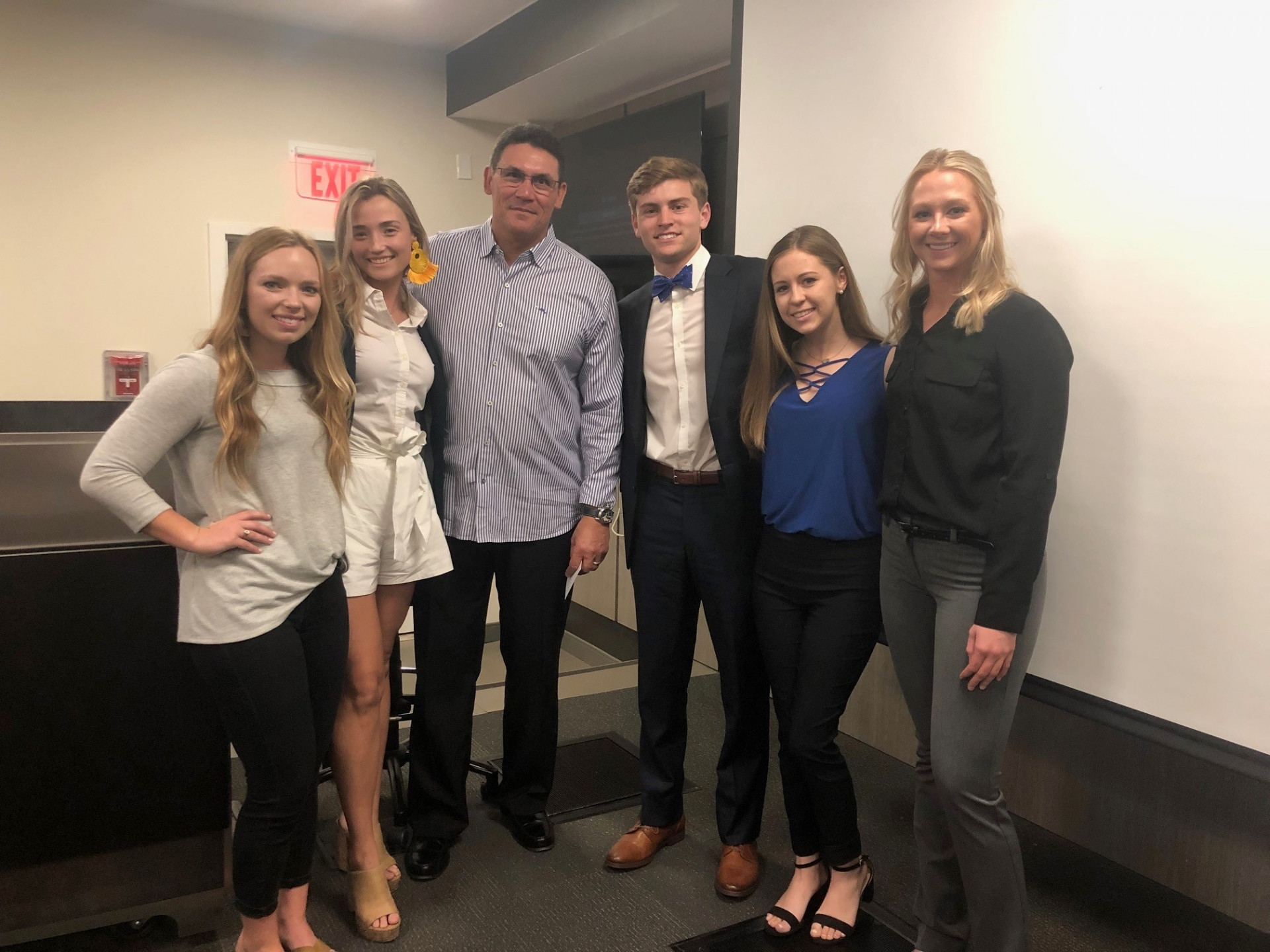 Rivera prides himself in always being honest. He said in-turn, he hopes that journalists always make sure that the content they put out is also true.

"Understand the power of the media, you guys will have the last word," advised Rivera.
Rivera will enter his 33rd year in the NFL, 24th in coaching this fall.
-30-
&nbsp « Back