Simone Biles and Adolis Garcia selected October 2023 Hickok Belt® Award winners
11.13.2023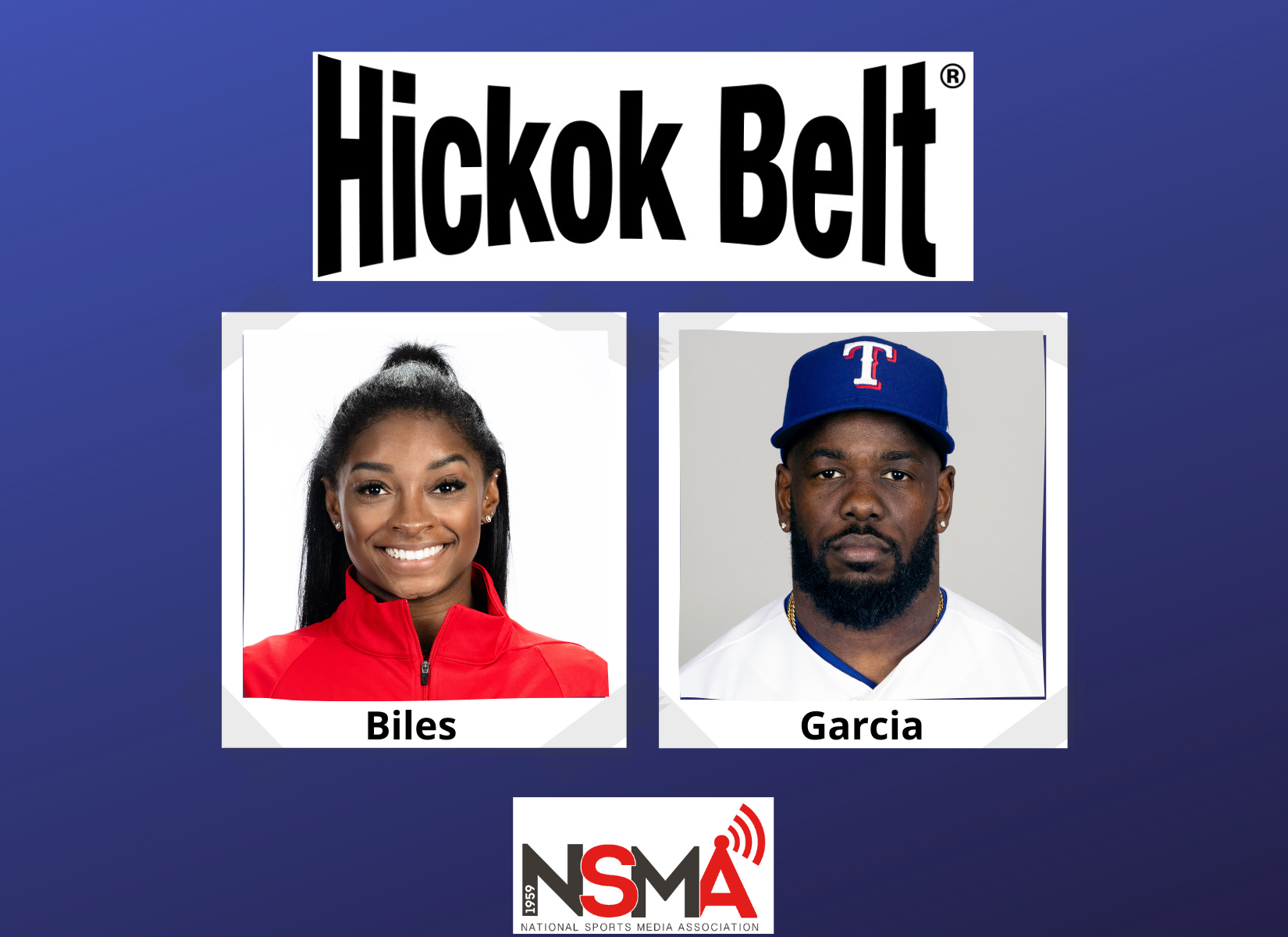 Rochester, NY – Simone Biles and Adolis Garcia have been selected as the Hickok Belt® Award winners for October 2023. Voting was conducted by a select panel of members of the National Sports Media Association (NSMA). Professional gymnast Simone Biles once again rose to the top of the gymnastic world by winning the all-around gold medal, and the gold medal for the floor exercises. By winning the sixth gold medal on the floor, Biles became the undisputed first gymnast in the history of world championships to win that many titles on one apparatus. In addition, she is the first to win six all-around gold medals. Texas Ranger outfielder Adolis Garcia, in a post-season performance, led the Rangers to the World Series. In a spate of league-changing torrid home runs Garcia sparked his team to a World Series vs. the Arizona Diamondbacks. His grand slam was the key to the Rangers winning in the ninth inning of Game 6. In Game 7 he put the icing on the cake with his two homers and five runs propelling the Rangers into the World Series. Garcia was named the ALCS Most Valuable Player.
Other finalists for the month of October in order of how the NSMA ranked them included: Zack Wheeler (baseball), A.J. Brown (football), Max Verstappen (auto racing), Luka Doncic (basketball), Josh Allen (football), Jonathan Quick (hockey), Collin Morikawa (golf) and Iga Swiatek (tennis).
Biles' and Garcia's selection as the Hickok Belt® winner for the month of October not only recognizes them as "the best of the best" in professional sports for the month, it also makes them the eighth and ninth candidates eligible to receive the 2023 overall award, joining Coco Gauff, Carlos Alcaraz, Nikola Jovic, Jon Rahm, Mikaela Shiffrin, Damien Lillard and other finalists throughout the year based on NSMA voting.
To learn more about the Hickok Belt® Award and its rich history, please visit www.hickokbelt.com.
News Media: For more information, contact Tony Liccione at 585-964-3077 or info@hickokbelt.com.
&nbsp « Back