WR Cooper Kupp wins second monthly Hickok Belt® Award
03.21.2022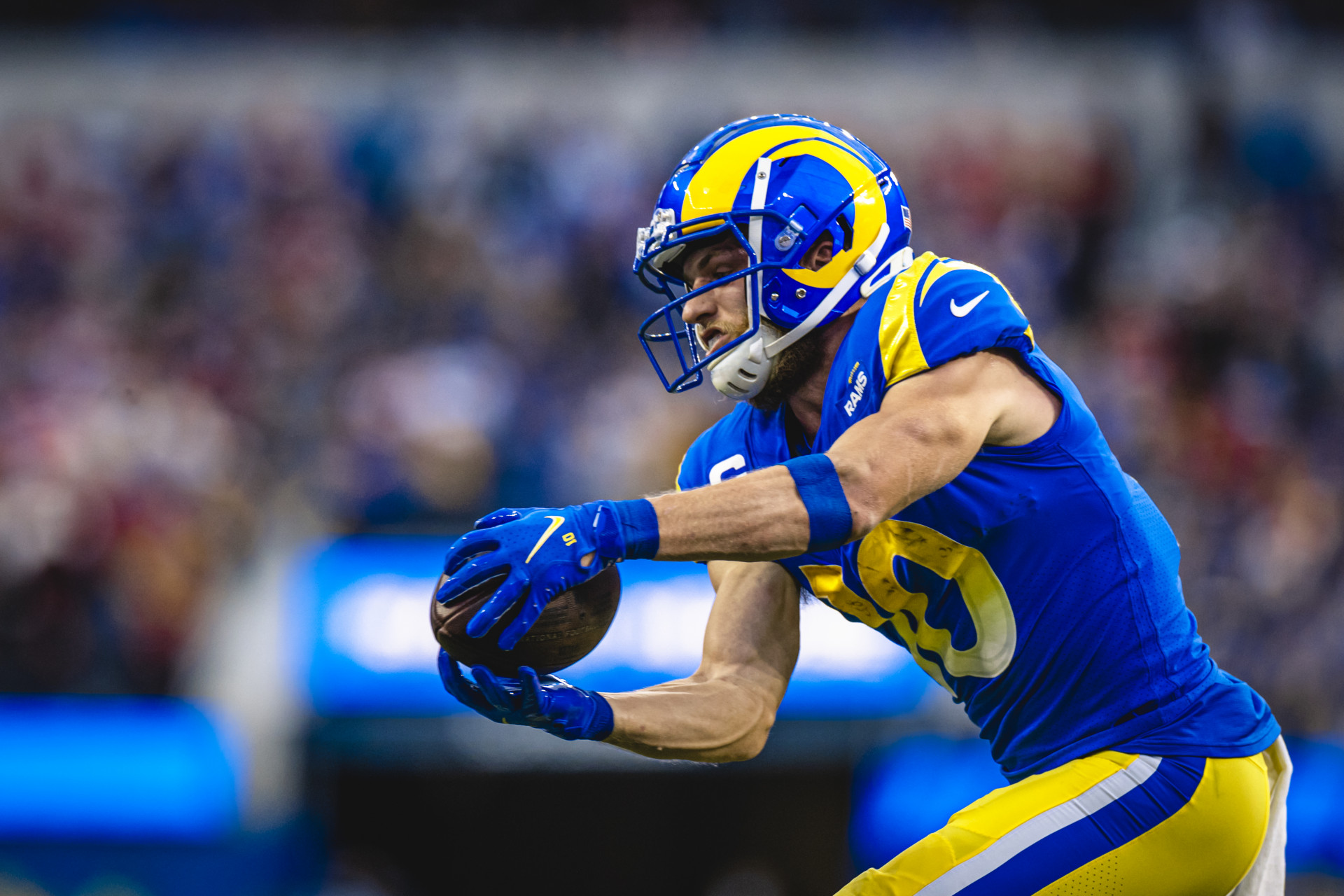 FOR IMMEDIATE RELEASE
Rochester, NY – For the second time this year, Cooper Kupp, wide receiver for the Los Angeles Rams has been named the Hickok Belt® Award winner for the month of February 2022. Voting was conducted by a select panel of members of the National Sports Media Association (NSMA). Kupp's amazing performance in Super Bowl 56, 23-20 victory over the Cincinnati Bengals, is one for the record books. The 29-year-old wide receiver captured the MVP award after he and QB Matthew Stafford connected on multiple catches, including the 1-yard winning touchdown in the end zone, with only 1:25 left on the clock. For his remarkable feats in Super Bowl 56, Cooper Kupp is the obvious choice for the February Hickok Belt® Award.
Other finalists for the month of February in order of how the NSMA voters ranked them were: Nathan Chen (figure skating), Joel Embiid (basketball), Matthew Stafford (football) and Erin Jackson (speed skating) – tie, Giannis Antetokounmpo (basketball), Mitch Marner (hockey), Jeremy Swayman (hockey), Jayson Tatum (basketball) and Joaquin Niemann (golf).
Kupp's selection as the Hickok Belt® Award winner for February 2022 not only recognizes him as "the best of the best" in professional sports for the month, it also makes him the first candidate eligible to receive the 2022 overall award as he will be joined by other finalists throughout the year based on NSMA voting.
To learn more about the Hickok Belt® Award and its rich history, please visit hickokbelt.com.
News Media: For more information, contact Tony Liccione at 585-0964-3077 or info@hickokbelt.com.
&nbsp « Back