Meet Our Interns - Spring 2023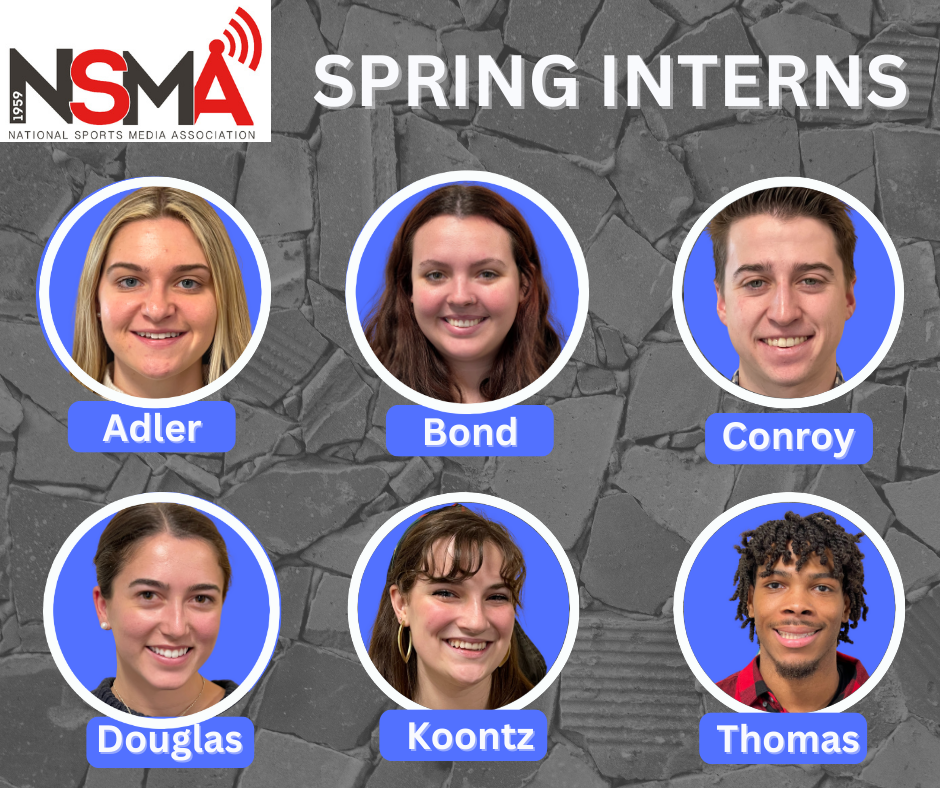 A native of Cleveland, OH, Charlotte Adler is a sophomore at Wake Forest University. She transferred to Wake after spending her freshman year at the University of Rochester, where she was a member of the women's basketball team. At Wake, Charlotte is a member of the Alpha Kappa Psi Business Fraternity, Management Consulting Club, and the Women's Club Basketball team.

Hannah Bond is a junior at the University of North Carolina-Greensboro, where she majors in marketing. In addition to her NSMA internship, the Raleigh native is a team leader in the Bryan School of Business and Economics, where she serves as a peer mentor to 26 students in a Personal and Professional Development class. She also serves the athletic department in Game Day Operations.
Ben Conroy is a Wake Forest senior majoring in communications. The Dayton, OH native spent a year-and-a-half with Wake's student newspaper, The Old Gold & Black, where he served as sports section co-editor and print managing editor. For the last six months, he has served as managing editor for Wake's FanNation site, part of the Sports Illustrated network, covering Deacon football and basketball.
Peyton Douglas is a Wake Forest junior from Manhattan Beach, CA.
Maddie Koontz is a Wake Forest senior from Greenville, SC. She is double-majoring in business and enterprise management (with a marketing concentration), and classical studies. For the last two years, she has served as a student advisor, as well as marketing chair for the President's Ball, and as a volunteer for Ronald McDonald House Charities. She began her NSMA internship in the fall of 2022.
Brandon Thomas is a Greensboro, NC native and a junior at Catawba College in Salisbury, NC, former site of NSMA headquarters. He is a business major with a concentration in marketing and is also a wide receiver on the Indians' football team. He also coaches youth basketball in Greensboro. Brandon plans to graduate in December of 2023 and further his education in graduate school.