Meet 2017 Montana Sportscaster of the Year Jay Sanderson
06.06.2018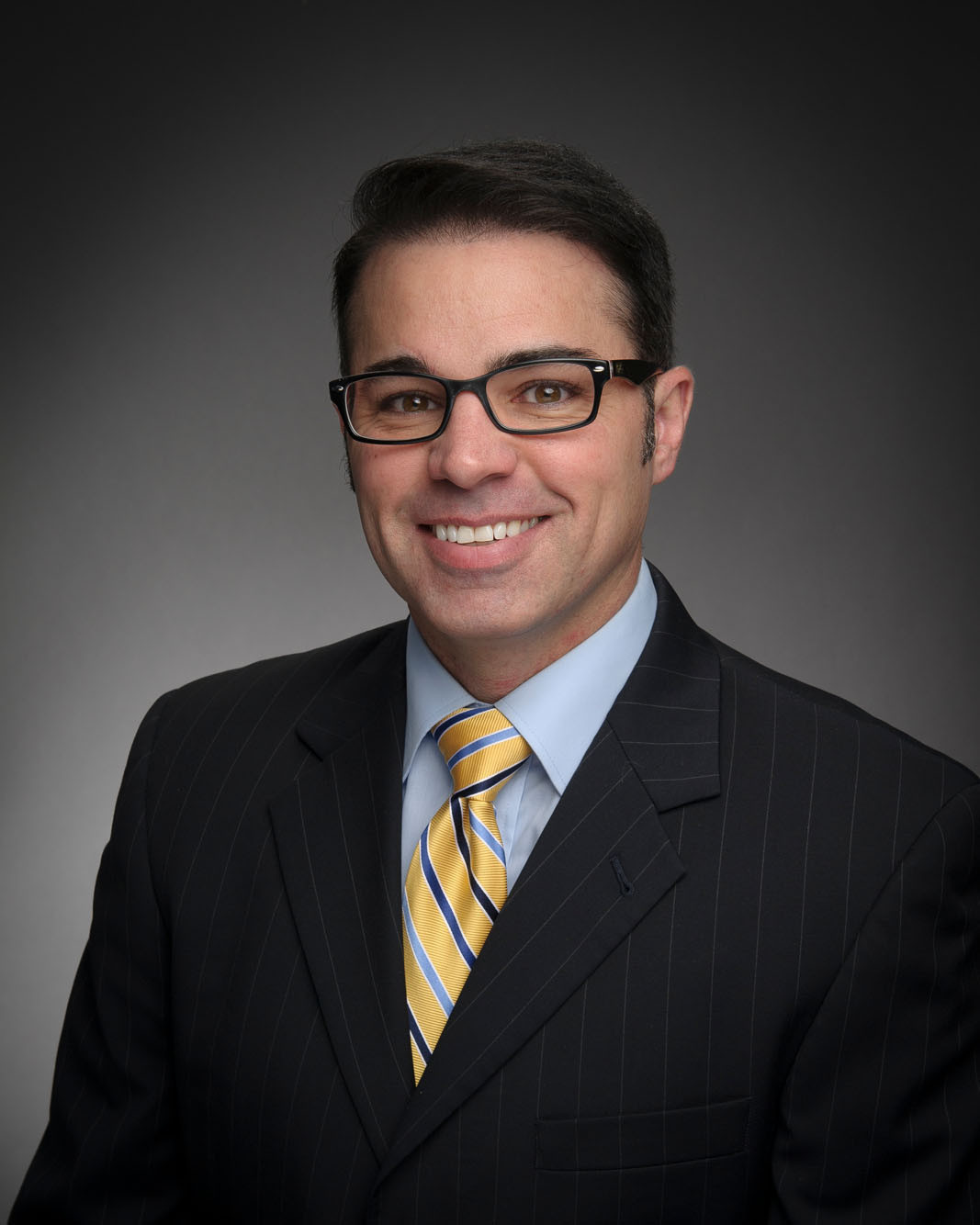 Today's award winner spotlight is on Jay Sanderson, our Montana Sportscaster of the Year. Sanderson just finished his fourth season as the Voice of the Montana State Bobcats. In 2017, Montana State fans enjoyed his exciting and passionate play-by-play during a season which saw the Bobcats climb in the Big Sky standings, culminating with a thrilling home win over the rivals from Montana on Senior Day.
Sanderson chatted with NSMA about his reaction to winning the award, his start in the industry, and his advice to aspiring sportscasters.
NSMA: How does it feel to be recognized by your peers as Montana Sportscaster of the Year?
Jay Sanderson: I was both surprised and humbled. When Dave Goren called me to tell me I was the winner for Montana, I was incredulous. To be completely honest, I had forgotten I was even nominated. I don't do this job for the accolades, I do it because I truly feel it's my calling. I love everything about it. I've only been in Montana for 4 years, and to be recognized by my colleagues in this way is something for which I have few words. I just try to do the best I can every day. As I said, it's humbling that others feel that I do quality work.
NSMA: What are you looking forward to the most during the 59th NSMA Awards Weekend?
JS: I'm excited to see friends from around the nation. I've been to the awards weekend several times as a non-winner and have made lifelong friends there – in addition to fantastic connections with many others. I've always viewed the weekend as 65% social, 35% professional. Having never been a winner before, I'm curious to see if the experience is any different. My expectation is that it will not; I feel as though it will still be a wonderfully social experience.

NSMA: How did you get your start in the sports media industry?
JS: I actually started in high school. A friend and I were both interested in sports television and the small town in which we lived had a local access channel on the cable system. We decided to go to a city council meeting and ask for 1-hour of time on the channel each week to explore our interest. To our shock, they said yes! After the meeting, we had no idea what steps to take next. Fortunately, the principal of our high school heard about it and called us into his office. During our meeting with him, he told us the school district would purchase all of the necessary equipment and make the "tv idea" a class. We had many other students sign up and we did a full newscast each week. Also, while in high school, I explored print journalism, working for a couple different newspapers covering sporting events and as a copy editing assistant. Additionally, I explored play-by-play, which I completely fell in love with, setting me on the path I currently am.

NMSA: Who were some of your mentors in the industry?
JS: I've had amazing mentors at many stages of my career. First were my parents. Although they aren't in broadcasting, in fact, they're both blue collar factory workers, they taught me the value of hard work. They busted their butts every single day to make sure my siblings and I had a shot a better life than the one they had. I'm extraordinarily grateful for my parents. They've always supported me and the professional choices I've made.

A huge break came in high school, when we started the TV class. One of the teachers at our school, who had been there for 35 years, arranged for me to go visit and tour a TV station in Wichita, Kansas (about 45 minutes away). The weekend sports anchor was also from my small hometown and had been a student in this teacher's class. The man's name is Jim Kobbe. He immediately took me under his wing and became a mentor. After that summer, the school decided it wanted to bring in a professional to teach our TV class. They called Jim. He agreed and was my teacher for a year. He helped me go through the process of deciding where to go to college, helped me pursue the right classes and right instructors once I got there and he's been a confidant and voice of reason for me over the last 20 years. Jim has been as important to my success as my parents.
My final mentor has been Mitch Holthus, the current Voice of the Kansas City Chiefs. In the summer of 1997, after my junior year of high school, Mitch hosted a summer sportscasters academy at Kansas State University. I attended and was able to learn so much. Over the years, Mitch and I have been in occasional contact, but as a lifelong fan of the Kansas City Chiefs, I listen religiously to his broadcasts. He's as good as it gets and his work has had an influence on me.
NSMA: What's the biggest highlight of your career in sports media? Why?
JS: It's really hard to pick a single highlight, because I truly feel that every day that I get to do this is a blessing. I have the greatest gig in the world. There are millions of people out there who spend their hard earned money to go to ballgames, and I get paid to do it. There are still days where I ask myself "am I really getting to do this for a career?" Asking me what my career highlight is like asking "what was your favorite breath of air?"

So, I suppose you could say, the biggest highlight of my sports media career was the day I decided to have a sports media career.
NSMA: What advice would you give to someone starting in the sports media industry?
JS: Never, ever, ever, ever take yourself too seriously. We are talking about ballgames on the radio and TV. Games are supposed to be fun. When you make it about anything other than the game, the players and the coaches, you've lost your way. When you start your career, you're still idealistic, which is great. But know there'll be days where the job can seem like a grind, just like all jobs. Be sure to keep things in the proper perspective, always.

The other piece of advice I'd offer is become as good a writer as you possibly can. If you're going into play-by-play, be a good writer. If you're a reporter, you must be a good writer. Same if you're an anchor. It's the single most important skill anyone in our business can possess. Additionally, always look for ways to improve as a writer. You're never finished learning or pursuing greatness. There are always ways to make your work even better. When you stop working at it, the people you once beat for a job will pass you in ability and they'll soon have the job you really wanted.
&nbsp « Back