Meet 2017 Idaho Sportscaster of the Year Chris King
06.13.2018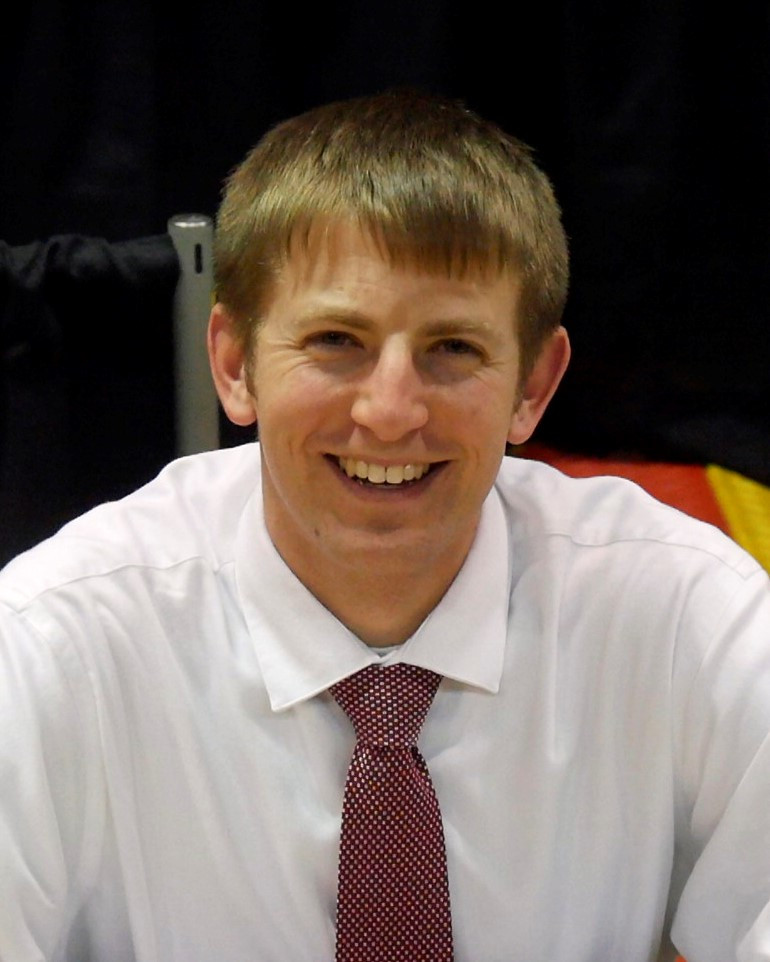 Today's award spotlight is on NSMA 2017 Idaho Sportscaster of the Year, Chris King. King is in his 5th season broadcasting men's basketball at the University of Idaho on the Vandal Radio Network. In 2017 the University of Idaho men's basketball team reached a postseason tournament for the second straight year. King also announces minor league baseball for the Tri-City Dust Devils.
King spoke with NSMA on winning his award, what he's looking forward to about awards weekend, and his start in the sports media industry.

NSMA: How does it feel to be recognized by your peers as Idaho Sportscaster of the Year?

Chris King: It is a great honor. I know a number of the former award winners and it is thrill to join them on the list of broadcasters that have received this recognition.
NSMA: What are you most looking forward to during the 59th NSMA Awards Weekend?
CK: Reconnecting with friends who will be there while getting to meet and visit with outstanding broadcasters from all over the country that I have not crossed paths with before.
NSMA: How did you get your start in the sports media industry?
CK: I was incredibly lucky. My high school had a fantastic video production program led by a great teacher named Dick Walsh that allowed me to start announcing live games when I was 15 years old. Chris Harper, a wonderful broadcaster and friend, was extremely helpful and helped lead me to a lot of opportunities early on.
I went to school at Washington State University and each Friday night during the fall and winter I would drive from Pullman to Spokane to cover and do play-by-play for high school football and basketball all four years I was in college. It ended up being about a three-hour round trip drive each Friday, but the experience was invaluable. Those were the key opportunities that got me started and since then each step along the way has allowed the next door to open.
NSMA: Who were some of your mentors in the industry?
CK: I've been very fortunate to have had a number of people be incredibly kind and help me along the way. Bob Behler at Boise State has been a great mentor and friend. I'm lucky to currently work for former Idaho Sportscaster of the Year award winner Tom Morris, who is now the GM of Vandal Sports Properties. Everyone at Learfield has been outstanding to work with from Tom Boman to GMs (Dan Hawley and Ann Brett Gillespie Strickland) that have given me the opportunity at the two schools I have worked for. I'm also extremely grateful to the two baseball team owners I have worked for, Bobby Brett and Jim Corcoran, in addition to hiring me in the first place, both have always had great advice and feedback.
NSMA: What's the biggest highlight of your career in sports media? Why?
CK: My first year at Idaho the team made a run to the WAC Tournament championship game. The team has also won 20+ games two times in the last three years. There were some thrilling games during the last three seasons, which has been one of the most successful stretches in program history. I was also able to call a combined no-hitter for the Tri-City Dust Devils in 2013.
NSMA: What advice would you give to someone starting in the sports media industry?
CK: The best advice for getting into play-by-play is to just find any way you can to announce games, even if it is just sitting in the stands and broadcasting the game into a recorder for yourself. No amount of advice can replace reps if you are doing play-by-play. Some of the best opportunities are the ones that you create for yourself.
You must have the drive and take the initiative to be successful doing play-by-play. There are times when the travel is tough and the hours are long, but the trade-off is more than worth it to do something you love. The beauty of play-by-play to me is the unknown. You never know what is going to unfold heading into each game that you call.
&nbsp « Back