Remembering Ed Dupree
12.20.2017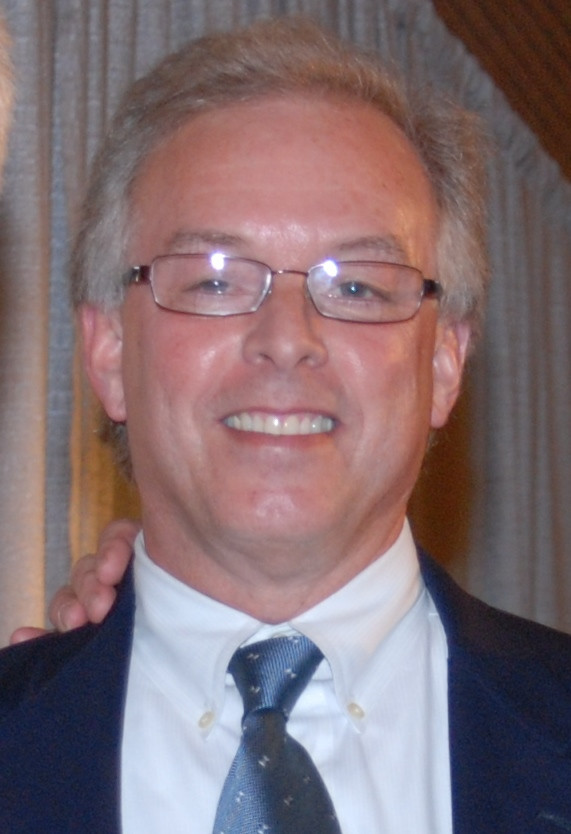 COLUMBIA, S.C. --- To those many winners who visited Salisbury, N.C., over the years, the chances are good you ran into Ed Dupree at one time or another. He was the longtime sports writer and editor of the Salisbury Post who died in late November at age 76.
Ed, admittedly, was not a huge fan of the National Sports Media Association (called the National Sportscasters and Sportswriters Association throughout his career). He often mentioned that NSMA was not for readers of the Salisbury Post, but mainly staged every year for the city's wealthy segment.
Understand, if there was ever a champion for the little guy, it was Ed Dupree.
It helped that Ed stood about 5-foot-6. From there he clearly had a unique and different view of the world. He believed there was one way to do everything: full bore. For those of us fortunate enough to break into the newspaper business under his watch, he passed along that trait.
He was meticulous in his notetaking and statistics keeping. He taught me how to keep a running play-by-play and statistics in the three major sports of baseball, basketball and football. Once, when researching a story about American Legion baseball, Ed introduced me to a microfilm machine.
Upon realizing that statistics prior to 1966 did not exist for the Rowan County club, Ed suggested Bob Rathbun and I begin scouring microfilm and producing all the records, which we did. By that time, in his third year at the Salisbury Post, Ed already had done the same for football and basketball records for the five area high schools at the time.
Fortunately, Salisbury Post sports editors and writers kept those records alive after Ed retired in 2001. But he left behind more than books of statistics. He taught all of us novices to write in a simple and detailed manner, never letting clichés or opinion infiltrate our copy.
Ed also left behind some stories worth retelling, particularly from his younger days.
Saturdays were particularly fun during football season at the Salisbury Post. We reported to work at 6 a.m., ready to write a story from a high school game the night before, then edited and put out the Saturday afternoon sports section. Then we would jump into Ed's car and high-tail it to Durham, Chapel Hill or Raleigh to cover a college football game at Duke, UNC or N.C. State. Then it was back to the office to write the game story and put out the Sunday morning sports section.
The day was not finished as we sometimes met the 1 a.m. deadline. Next, we pulled together newsroom desks and drank alcohol and played poker, sometimes until the sun began to shine through the newsroom windows.
As with everything, Ed kept meticulous notes on his poker winnings and losings, and ran all the office betting pools. Once, he swore I owed him money for a bet that I either had forgotten or did not want to pay (I was young). A few months passed when I arrived at the office to see Ed holding a slip of paper that declared I, indeed, owed him $20 for a lost bet.
Ed had a crazy streak to him. The story has long since been repeated of the time he became frustrated with his game on the golf course and tossed his entire set of clubs into the nearby pond. He marched off the course only to find that his car keys also went into the water with the bag.
So, Ed waded into the water, retrieved the bag, removed the keys, then tossed the entire bag back into the pond. He left the course proclaiming he would never play golf again. Of course, that was not true.
Late in his life, Ed attempted to play every one of the 500 golf courses in the state of North Carolina, and fell about 30 short. He also got into running early in his Salisbury Post days shortly after he had quit smoking cigarettes. One day, he took me to the Catawba College track and asked me to run one lap around the track. The next day, I ran two. Then three. I have been running ever since on a daily basis, including the completion of one marathon.
Not like Ed, though. He ran in 13 marathons. His streak of running at least one mile every day concluded on Sept. 12 after 24 years and 82 days. The streak of 8,847 consecutive days and 21,957 miles was the 82nd longest in the country.
Beyond all that, Ed was best known for starting and running the Faith Flyers track club for youngsters from 1974-86. It started with a handful of runners from the tiny town of Faith, outside Salisbury, and grew into one of the biggest and strongest in the state.
It is entirely possible that Ed touched the life of every one of Faith's 700 residents over the years. According to the Salisbury Post, he was Faith's Citizen of the Year in 1980, was the Eastern Rowan Ladies Civitan Club Citizen of the Year in 1981, and was inducted into the Salisbury-Rowan Sports Hall of Fame in 2006.
He left quite a legacy, none greater than his ability to live life to its fullest.
---30---
,
&nbsp « Back