Schedule Set for Convergence Summit
06.18.2022
NSMA award winners and other industry veterans will present 15 seminars and panels during the NSMA's Sports Media Convergence Summit in Winston-Salem, NC on June 26-27. Tackling everything from Covering a Beat to Building Your Brand to Diversity in Sports Media, attendees will get to learn from some of the most-respected practitioners in the sports media world.
In addition, attendees will be able to bring their demo roles to receive feedback from several professional and major college play-by-play announcers and other broadcast vets.
The NSMA added four sessions to create a half-day Summit, which begins at 9:30 a.m. EDT on Sunday, June 26.
Eleven more sessions will follow on Monday, June 27, beginning at 9:00 a.m. EDT.
A boxed lunch is included in the $149 cost of attendance. Please reserve your spot here.
The deadline for purchase is Tuesday, June 21.
Full schedule below.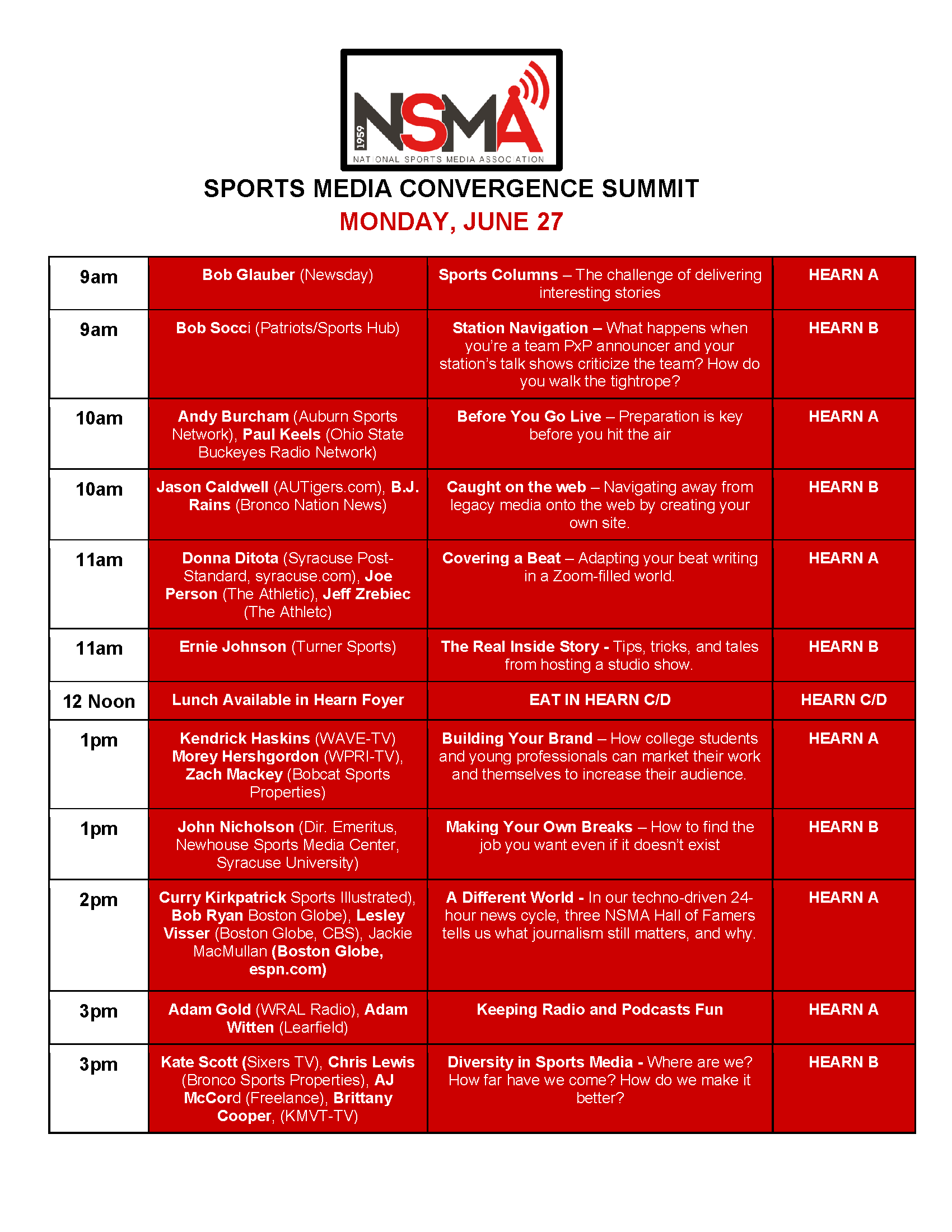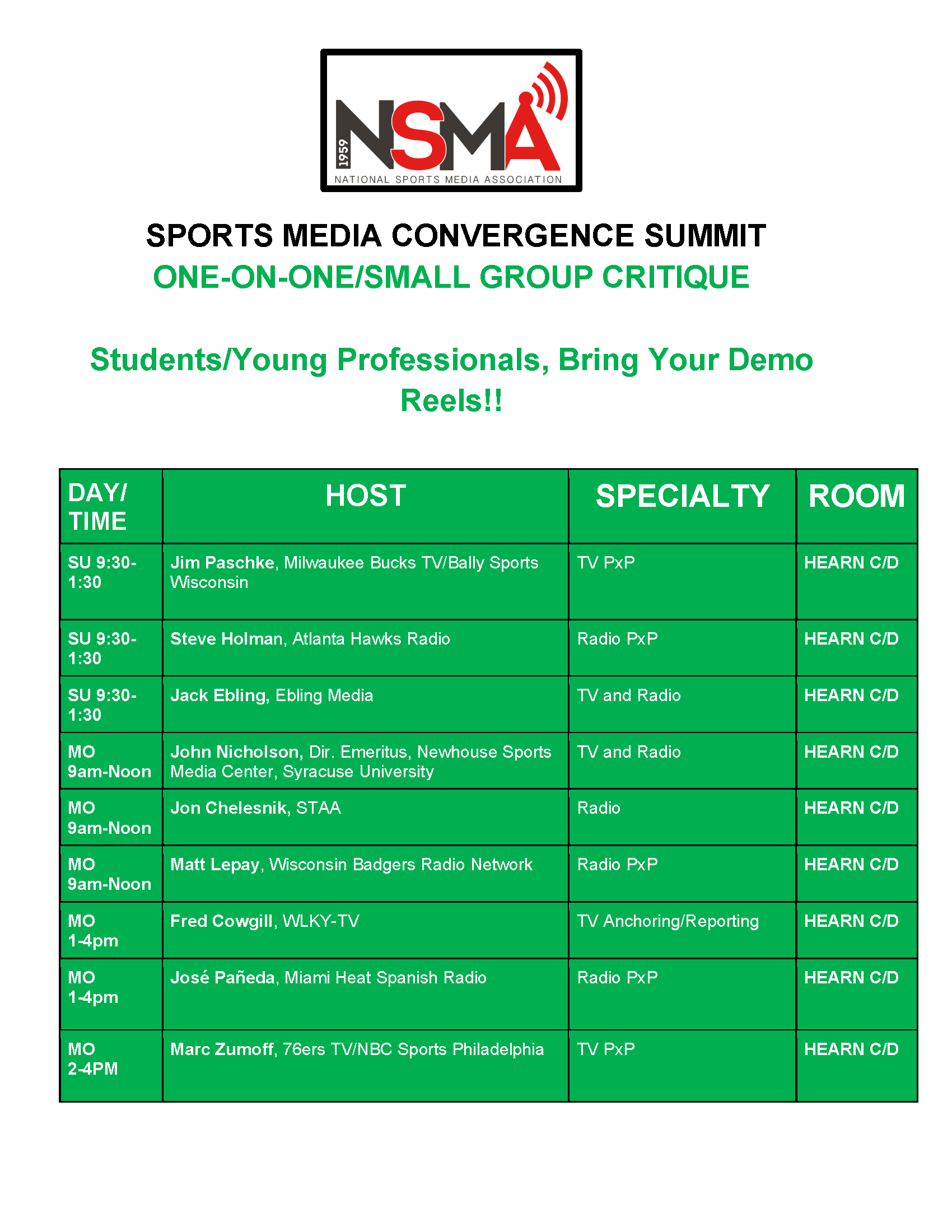 &nbsp « Back